Case study: Hugh James
Barry-based Capital Network Solutions (CNS) assisted Hugh James in investing in a more secure and user-friendly VPN system.
Hugh James - February 2021
Large legal firm in Wales invest in renovating their VPN system to ensure usability and security for their network.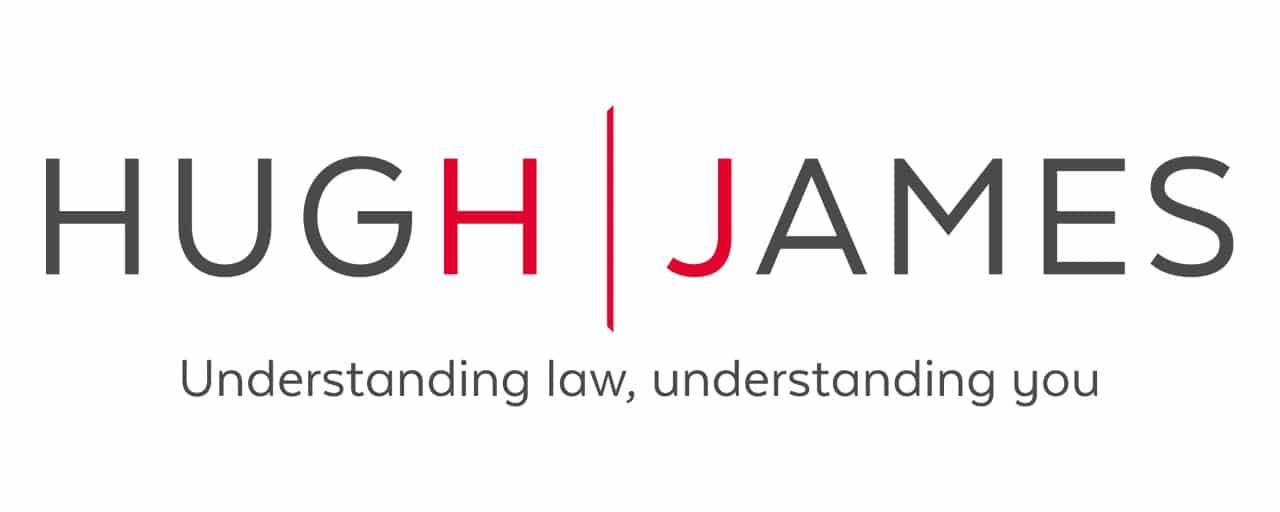 Customer profile
Industry: Legal
Location: Cardiff, Wales
Hugh James recently invested in their infrastructure to better facilitate the remote working of their employees, whilst ensuring ease of use and maximum security.
Grown from humble beginnings in 1960, Hugh James is the largest law firm in South Wales and offers a full range of legal services to a variety of clients in Wales and further afield. With around 560 employees across their Cardiff-based headquarters and second office in London.
Due to the sensitive nature of their work, strong cybersecurity capabilities are extremely important.
Solutions provided
Cisco Anyconnect VPN

Cisco Umbrella

Cisco Firepower Threat Defence Firewalls
Business results
Modernise their VPN to handle the capacity of users now remote working

Ensuring that users are automatically and securely connected, wherever they are

Prioritise usability and security to avoid unproductivity and vulnerability
Why did they decide to invest?
Barry-based Capital Network Solutions (CNS) assisted Hugh James in investing in a more secure and user-friendly VPN system. VPN's are a well established technology but the dramatic increase in remote working, has led to companies having to quickly scale up their capacity and ease of use. Conventionally they were quite difficult to deploy and user interaction was required to initiate them. The shift to cloud computing and rise in remote working have changed both users and security requirements. Companies must have suitable technology in place to ensure users have the capabilities to secure their devices when they are away from the office and establish a safe connection into the office. Due to the increase in the remote workforce, companies must also have enough capacity to cater for these additional connections.
What did we achieve?
OnePoll's survey showed that 77% of employees are frustrated with outdated tech at work (The Fintech Times). Hugh James wanted to modernise the remote access VPN that they already had in place from an alternative supplier. They felt it didn't meet the usability and security requirements which they now had.
The technical experts at Capital Network Solutions designed and deployed an elegant solution, that is completely seamless and transparent. They first replaced the legal firms firewalls with Cisco Firepower Threat Defence Firewalls, then deployed Cisco Anyconnect Always On VPN to the clients. The solution connects users via two-factor authentication providing a automatic and secure connection, wherever the workforce are based.
Successful partnership
Initially, a pilot was completed, to ensure all business requirements were met and users could easily use the solution. CNS worked with a number of technical users at Hugh James, providing them with the solution and collating the feedback from their experience. The solution was then further customised, before being rolled out to the general user base.
Mark Edwards, Technical Director at Capital Network Solutions, part of the Flow group.
"The project ran really well and I believe that the pilot played a key part in this. We have good experience building solutions around this Cisco technology and with Hugh James's great in-house IT team supporting the work involved in the project, we were confident it would be successful."
These two companies have built a strong relationship over the past 5 years, on a number of previous successful projects instilling a strong level of trust, reiterated by CNS's reputation in the cybersecurity industry. These factors allowed the internal teams at Hugh James and CNS to work together seamlessly and collaboratively, ensuring success.